Welcome to Sweet Southern Kitchen!
Sweet Southern Kitchen is the product line of Chef Latrice. She is nationally known as a private chef and a caterer. After much success, she realized that in this role, she couldn't reach and share with the amount of people she felt called to serve. So she decided to begin a product line, complete with cookware, seasonings and a cookbook so that everyone could have access to all they need to cook just like Latrice!
Latrice was featured on Walmart.com when she was chosen to cook with their exclusive McClaren Farms meats. See her video below.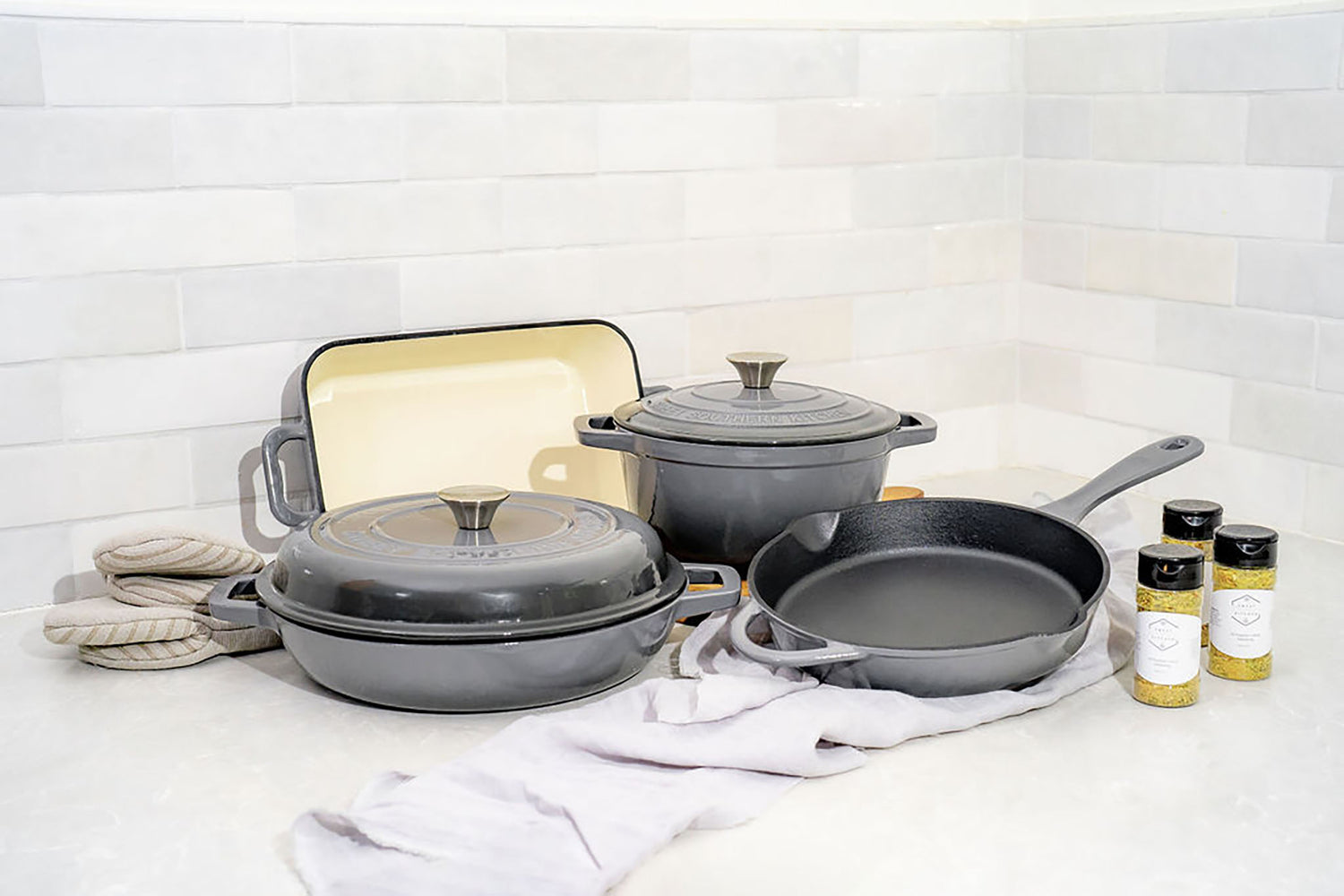 Quality Kitchenware, Without Harmful Chemicals
Enamel, Cast Iron, and chemical free for healthier cooking. This beautiful, gray, 6-piece set with look great in any style of kitchen. Set includes:
• Casserole Dish and Lid
• Shallow Casserole Dish and Lid
• Large Rectangular Roasting Pan
• Large Round Skillet
Shop Kitchenware
Mission
Latrice's mission is to be purposeful and serve. From corporate burnout to self taught private chef and caterer, her journey hasn't been easy, but it's been led by God. Click here to read more about her background, mission and what it means for you.
Romans 8:28 – All things work together for the good of those who love the Lord and are called according to His purpose.
Proverbs 16:3 – Commit thy works unto the LORD, and thy thoughts shall be established.
Learn More